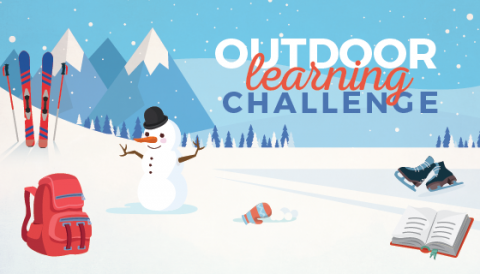 We hope you've settled into the rhythm of regular outdoor time and are ready to embrace the challenges that winter can bring. As you know, getting outside leads to better focus and concentration at school, promotes social-emotional growth and development, and improves overall physical health. But winter weather also poses some real as well as perceived challenges to children (and adults) getting outside, so sometimes we need a little extra motivation and creativity. To help keep you focused and inspired, we've compiled a number of resources to help get you through the winter. We hope you find them useful.
"Our culture has developed a fear of changing seasons, but there's no distinct indoor or outdoor season..." Read a pediatrician's view on this important topic.

Help students understand what animals need in order to survive the winter by playing this fun game created by the Canadian Wildlife Federation.
For some visual inspiration, check out Evergreen Canada's video resources to get tips and ideas for outdoor winter play and learning.
Pick up some great ideas for outdoor winter learning for varying grades and ages from the creative folks at Project Learning Tree.