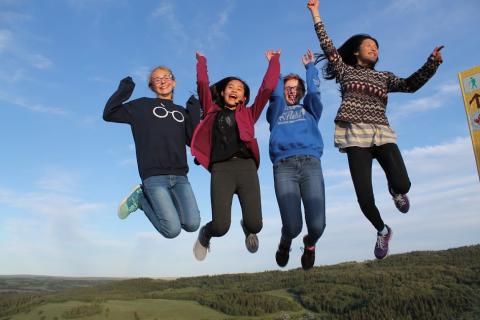 TENTATIVE - REGISTERING for 2021 - 2022 field studies and classroom presentations
Go to Registered Programs tab to find Outdoor Programs and Classroom and Community Programs offered.
You must be logged into your Google account to apply.
Deadlines for 2021 - 2022 school year.
All request forms are turned off at 4:00 pm on the deadline date.
Fall 2021 Field Trip Requests - August 30, 2021
Cross Country Run Dates - September 15, 22, 29, 2021. October 6 is also available in case of weather cancellation
Indoor Ice request - watch INFO week of October 4, deadline for submissions October 12, 2021
Fall 2021 Classroom and Community Programs - October 22, 2021
Agribition 2021 registration deadline - October 22, 2021 (dates - November 22 - 27, 2021)
Winter 2022 Field Trip Requests - December 3, 2021
Ski and Snowshoe Kit Bookings - begin December 8, 2021
Winter 2022 Douglas Park Ski Program registration opens December 8, 2021
Winter 2022 Regina Wildlife Federation Programs registration opens December 8, 2021
Spring 2022 Classroom and Community Programs - February 25, 2022
Outdoor Education Staff Requests for Outdoor Schools - March 11, 2022
Spring 2021 Field Trip Requests - March 18, 2021
Elementary track and field meets at Douglas Park Track - dates to follow